Dominican death certificates
Do you need one?
How much will a Dominican death certificate cost me?
In most cases we charge a total of
US$210*
= 1) US$95* for the search, then 2) US$115 for the certificate = total of US$210) for an original legalised and apostilled long-form death certificate including shipping by certified airmail which generally takes between 2 and 5 weeks to arrive. For details and an order form, go to our
Dominican death certificate
order page.
*
If the death occurred before 1945, or if you do not know the date or place of death, we charge US$195 for the search fee (instead of the US$95 quoted above).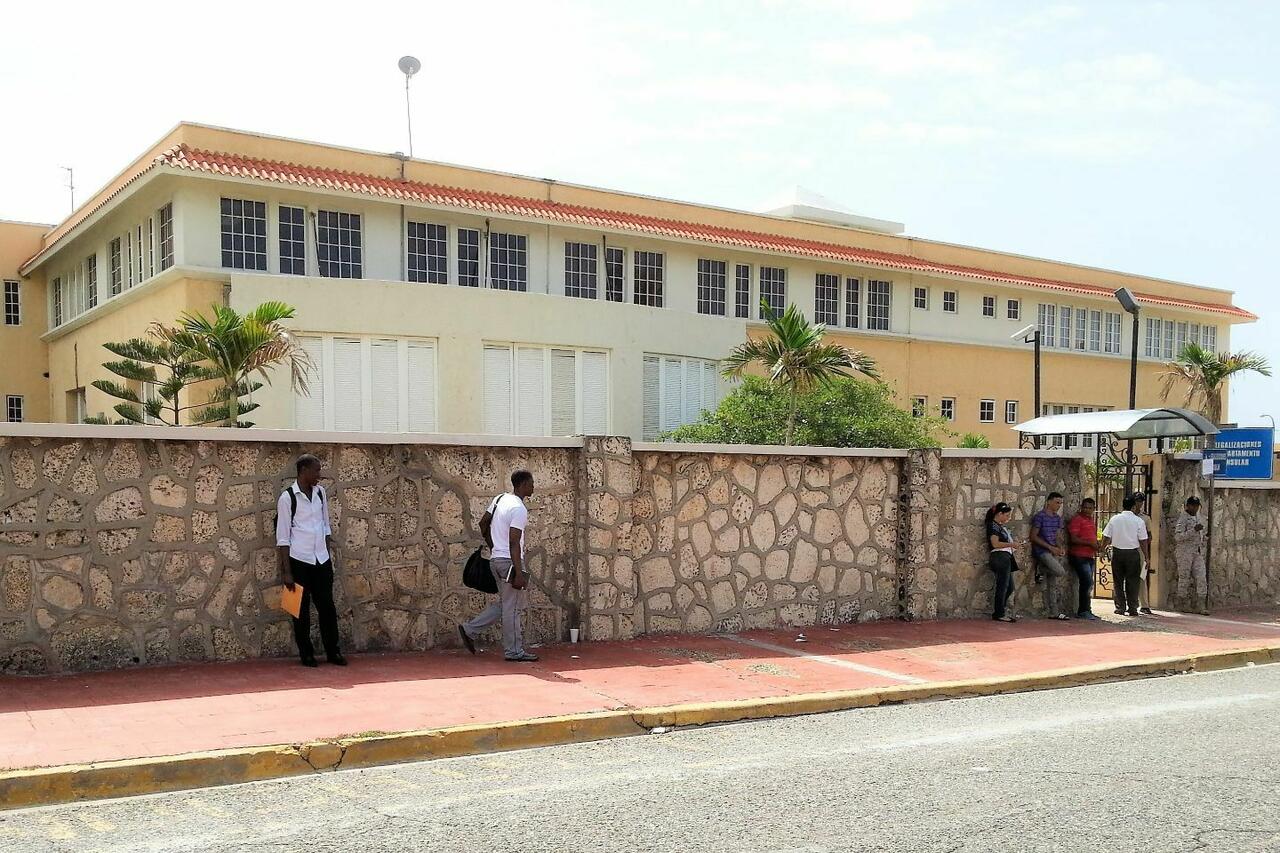 Death records kept in registry office



Why would someone need a Dominican death certificate?
There are many reasons:
to stake a claim on an inheritance

for family-tree research

to be able to repatriate the body of a loved one

to prove that the person has died. For example, a US Army recruiter asked us for proof that the father of an applicant was dead.
What's the oldest Dominican death record your company has been able to obtain?
We recently traced a death record from the town of San Pedro de Macoris, dating back to 1916. This may not seem all that old however retrieving old Dominican records which date back to times when proper care was not given to protect them, is an achievement.
I need my father's death certificate from Santo Domingo. Not a problem, please complete the form on this page and we'll send you a quotation.
Cathedral of St Peter the Apostle in San Pedro de Macoris where many old Dominican baptism
records are stored
My father died yesterday in Santo Domingo: Can you get me his death certificate? It depends, By law deaths have to be reported to the nearest civil registry office within 3 days. If your father's death has been reported and the record is complete in the registry-office computer database, yes, we can get you his death certificate.

I require my late father's death certificate, he died in the Dominican Republic, can you help me? Sure, just send us your father's date of death, place of death, and if possible his Dominican cédula (ID) number.
Does it ever happen that a death has been declared to the nearest registry office but that they authorities refuse to issue a death certificate? Yes, we have encountered this on 3 occasions recently:

In one case the death had indeed been declared by the family of the deceased, however the family had not taken to the registry office the yellow piece of paper which the family doctor had issued, confirming death.
In another case, the death was declared to the registry office 5 days after the person had died, which was outwith the prescribed 24-hr period in which to report a death at the time to the local registry office. The authorities at the Santo Domingo Death Delegation (where many Dominican death records are stored) informed us they would be able to issue a death certificate only after we have presented the following back-up documentation to them:
Statement confirming burial from the manager of the cemetery where burial took place
Photocopy of our clerk's ID
Certifications from 4 other Santo Domingo registry offices confirming that they do not hold the same death record
The surname of the deceased in the handwritten ledger entry was illegible and the officials at the Death Delegation in Santo Domingo asked us to produce the following documentation:

apostilled birth certificate of the deceased
apostilled marriage certificate of the deceased
signed statement from the cemetery director where burial took place, confirming burial
some other backup proof of death such as death notice in the newspaper or program from memorial service. This last item not esential, but if available, might be of help
Click
here
to check out our prices and to order a Dominican Republic death certificate.
If you have a question which is not answered on our order form, please fill out the form below: