Need your Dominican Republic birth certificate?
Do you need yours?
How much will my Dominican Republic birth certificate cost?
In most cases we charge a total of
US$210*
= 1) US$95* for the search, then 2) US$115 for the certificate = total of US$210) for an original legalised and apostilled long-form birth certificate including shipping by certified airmail which generally takes between 2 and 5 weeks to arrive. For details and an order form, go to our
Dominican birth certificate
order page.
*
If the birth took place before 1945, or if you do not know the date or place of birth, we charge US$195 for the search fee (instead of the US$95 quoted above)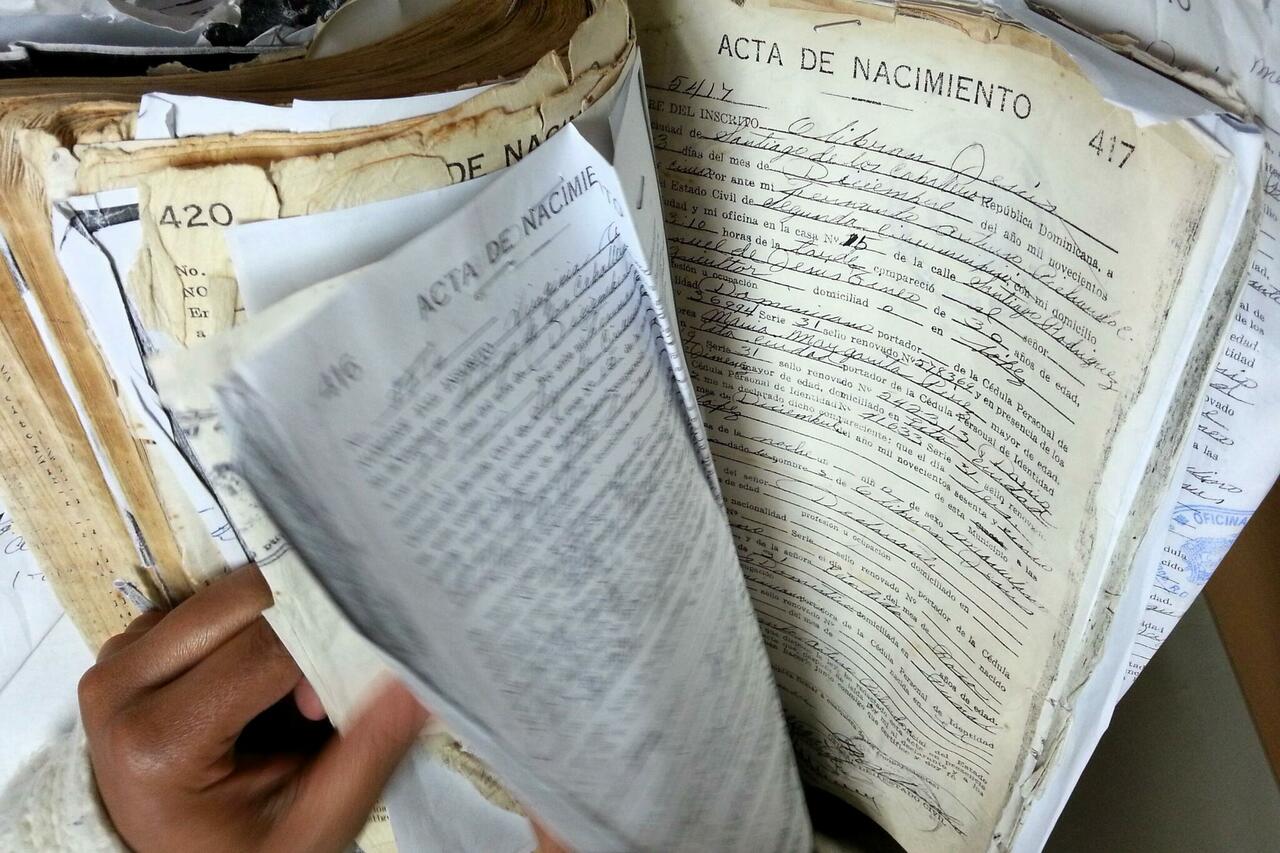 If you were born in the Dominican Republic and would like us to obtain an original of your Dominican Republic birth certificate, you have come to the right place.


Alternatively, if you require a copy of a relative's birth certificate, please also feel free to contact us by completing the form on this page.
We look forward to hearing from you.
Dominican Birth Certificates: Q&A
What information do you need from me for you to be able to search for a Dominican birth record? We require:
name of the person born

date of birth

town of birth

names of both parents



Sometimes we are able to run a search with incomplete information to hand, but we would always ask that you first try hard to obtain all of the pertinent information - especially if it is a birth from a long time ago - by involving friends and family members who may possess more information than you do.

There are several types of Dominican birth certificates. Which type would you recommend we order from you? We always send our clients the long-form certificate which contains the complete birth record. Longf-orm Dominican birth certificates are the type most often required by embassies and government offices. In the Dominican Republic they are referred to as ACTA INEXTENSA in Spanish.
Within how many days must a Dominican birth be registered? Dominican law requires that births be registered at the local civil registry office within 60 days, or 90 days for births which occur in the countryside.
Dominican Republic birth certificates
How are births recorded in the Dominican Republic? When a birth is declared at a Dominican registry office, the birth details get entered into one of the following three different birth ledgers:

TIMELY BIRTH-LEDGER - For births declared within the statutory 60 days (or 90 days if the birth occurred in the countryside

UNTIMELY BIRTH-LEDGER - For births declared outwith the above mentioned 60 or 90 days

FOREIGN BIRTH-LEDGER - For births of babies whose parents are foreign.
If you are not quite ready to order a birth certificate but have questions, please complete our contact-request form below: