Dominican Republic public records
Do you need yours?
How much will my Dominican certificate cost?
Our prices vary but in most cases we charge a total of US$210* = 1) US$95* for the search, then 2) US$115 for the certificate = total of US$210) for an original legalised and apostilled long-form certificate including shipping by certified airmail which generally takes between 2 and 8 weeks to arrive. For details and an order form, go to one of the order pages:
Dominican good-conduct certificate (aka criminal background check)
Dominican single-status certificate
Dominican property title statement
Dominican divorce decree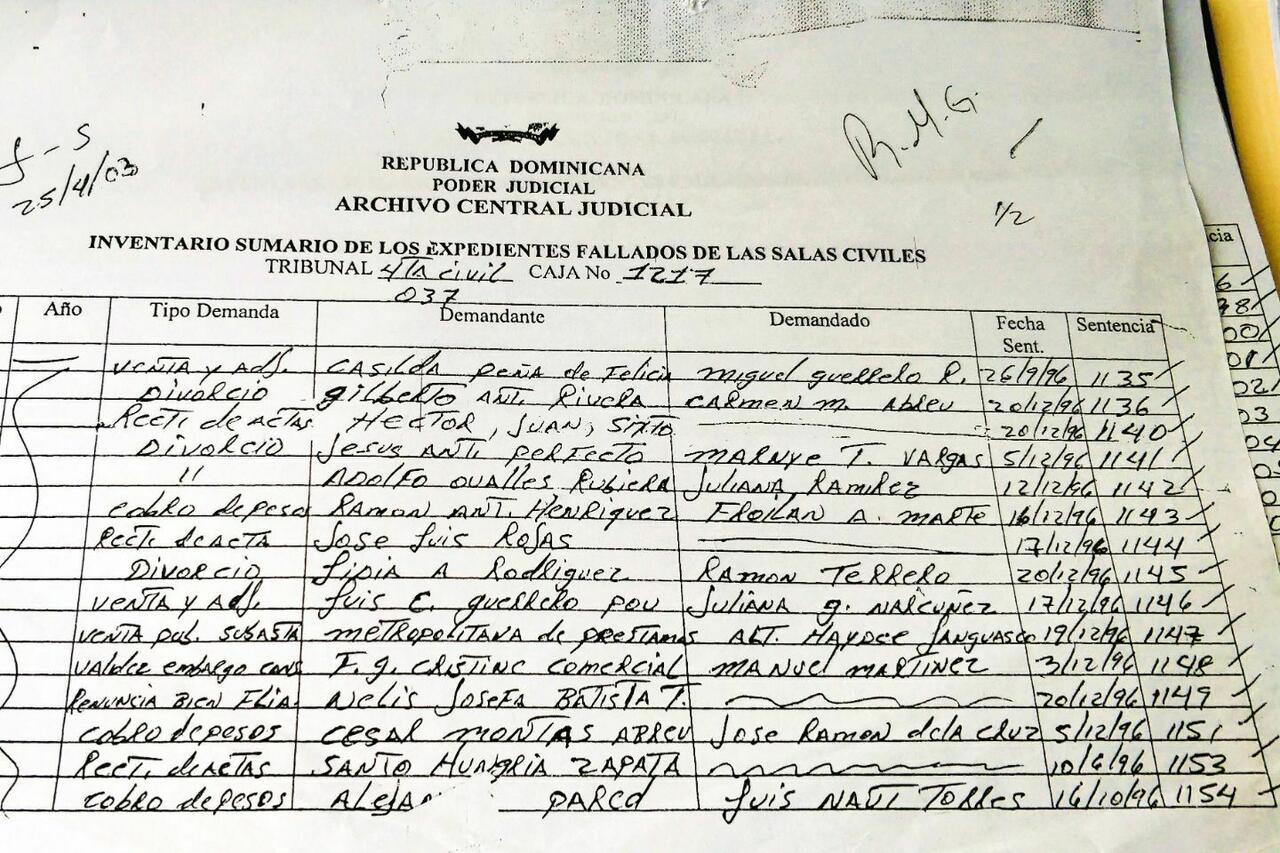 We are the # 1 online private source for
Dominican public records
, just contact us if you need any of the following, or if you already know what you need, you can fill out our online order forms and make secure online payment with PayPal.
The searches for Dominican divorce records are our most challenging since many of our clients divorced in the 1970s and 1980s, taking advantage of the quicky divorce law which is available to non-residents of the Dominican Republic.
We have obtained for our clients birth certificates from Bahoruco, Barahona, Bani and Bávaro and everywhere else in between!
Most of our marriage-certificate clients are either from the UK, Canada or USA who married in one of the large tourist resorts, or Dominicans who now live overseas.
Clients often contact us for death certificates of relatives who have recently died, or of family members who died a long time ago and who are now either tracing their family tree, or are making an inheritance claim.
Dominican law stipulates that an autopsy must be performed on all foreigners who die in the Dominican Republic.
Clients who are considering marriage often ask us for criminal background checks on prospective wives or husbands.
A good conduct certificate is the same as the above-mentioned criminal background checks. Mainly overseas clients who at some time have worked in the Dominican Republic, require proof of good conduct.
Order forms and a list of our rates for obtaining your certificates can be found by following these links:
To order a document, click on the link to the relevant order form above.

If you have a question which is not answered via the above links, please fill out the form below: